#1 Mom "Award Ribbon" Pinback Button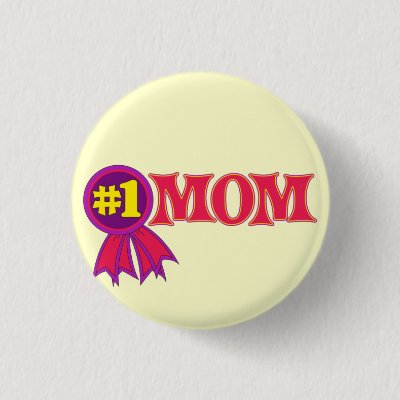 Give this fun pin to your mom to show her you think she's #1! The dark pink MOM text uses a fun font style and is accompanied by a matching image of an award ribbon with a bright yellow #1. This unique button can be purchased in a variety of sizes, from small 1.25" all the way up to an oversized 6", which really makes a big impression!
Give this #1 Mom button on mom's birthday, for Mother's Day or other holiday gift-giving, or for other milestones or events like graduation, a special anniversary, or just the changing of the seasons. The hot pink, purple, and shades of yellow all make this design eye-pleasing as well as affirming with its simple, positive message.