Best. Mom. Ever. Hot Pink Coffee Mug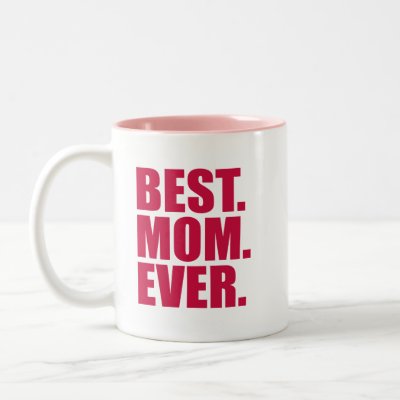 Is your mom the best? Of course she is! Let her know just what you think with the gift of this coffee mug featuring a bold statement that says simply: BEST. MOM. EVER.
This mug for mom features text in bright hot pink. Shown here on a two-tone mug with a pink interior, you can choose a different beverage container style if you're looking to give mom a stein, travel mug, or other style or color iteration of coffee mug. Using Zazzle's easy design tools, you can even place this bold text design on different gift items entirely, like water bottles, hats, t-shirts, or even candles, face masks, tote bags, and so much more!