Funny Card for Mother's Day: Keep Calm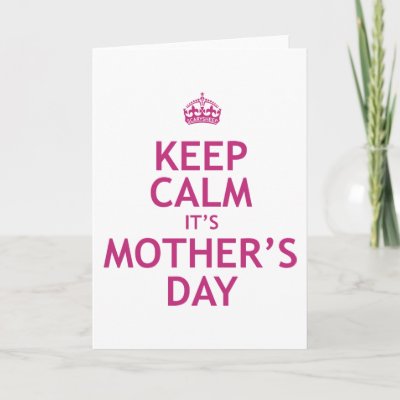 This funny Mother's Day card is inspired by the British war propaganda slogan Keep Calm and Carry On. The popular phrase is used in modern times to spoof everything from video games to personal milestones to hobbies and almost anything else you can imagine. Here, the phrase reads "Keep Calm It's Mother's Day" in the same all-capital letter style as the original wartime poster.
The dark pink text design is accompanied here by a typical crown icon often found with the phrase. The design is shown here on a blank white card but you can edit the product using Zazzle's easy tools to personalize the inside, add text or photos, or even change the background color of the card. This is a funny card to give or send to your mom on Mother's Day!