Premium Quality Mother Cute Stamp Design T-Shirt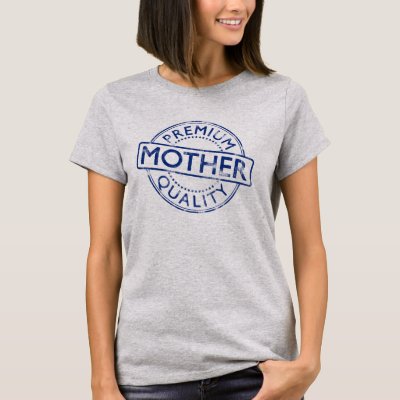 This cute t-shirt design for mom looks like a postal stamp, but instead of inspection information, the stamp reads "PREMIUM QUALITY MOTHER". The fun design is done in dark blue ink-style color and is presented at a slight angle, as if the stamp wasn't perfectly aligned when it was applied. The design is even distressed for a real ink-stamp feel.
Get this cute "mom" t-shirt in heather grey as shown, or choose a different shirt style and color to best suit your recipient (mom!). You can pick out long sleeve shirts and sweatshirts for winter, tank tops for summer wear, and all different kinds and colors of short sleeve t-shirts. Look for the "style" option on the product page to make garment changes, and "color & print process" for picking a different color garment.