World's Greatest Mom Undefeated Customizable Shirt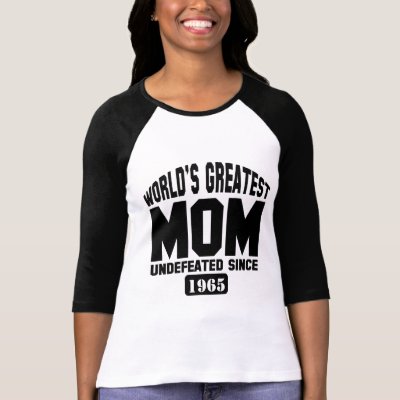 This is a great customizable raglan t-shirt gift idea for moms! The collegiate-style design reads "World's Greatest Mom" and "Undefeated Since (YEAR)". Get this for mom to celebrate her on Mother's Day! The shirt design can be customized to the year that you, the gift-giving child, was born, or otherwise the year her first child was born.
This is a comfortable raglan shirt in a flattering women's cut. Shown here in black and white, you can also get this fun collegiate-style design on the same style shirt in different colors, or choose from a variety of different apparel styles.